Boss Yourself First
Our Core Podcast Values
Approachability
You be you.
Every person that approaches you brings a different perspective and provides opportunities to not necessarily agree, but to learn. If you shut them out, you shut out learning and growth. Everyone is welcome – We target business leaders who want to authentically and effectively lead their teams to greater success, profitability, and significant impact. We believe that self-leadership is a critical foundation to authentic leadership. But every episode should feel accessible to anyone who dares or wants to be courageous enough to vision themselves as a leader.
Embrace Disruption
Bring it on!
Take a new approach. Sometimes we disrupt ourselves by changing something that has become routine to break up the boredom that can stifle creativity but sometimes circumstances beyond our control disrupt us. Either way, we seek to reap the innovation of disruption and the evolution it brings about. It is not always pleasant but it is always fruitful, even if that fruit just points us to try something else.
Creativity
Make something and see it through — all the way to done.
Creativity goes hand in hand with curiosity. It has elements of imagination, hard work, and grit. It's more than just fresh new ideas and approaches, it's the discipline and determination to go from idea to done. It requires imagination – a muscle that for most of us becomes more and more dormant as aging envelopes us in the demands of everyday responsibilities. Creativity activates parts of our brains that actually bring us pleasure and motivation and originality. When we create, we mimic the Divine and bring forward the thin places for ourselves and sometimes even for others. Every aspect of Boss Yourself First requires creativity at its inception and we strive to refresh ourselves and our audience experience with regular infusions.
Learning
Learn something every day.
Our brains are wired to be constantly learning, without it we get bored and boring. We want to constantly learn on behalf of our audience – to journey with them in becoming the next better versions of ourselves. In the field of self-leadership, we strive to be just one step ahead of our audience and one step behind our guests so we're always pulling each other up.
Courage
Leap high, Leap often. Be Bold.
Be willing to endure the uncomfortable emotions of failure and success to achieve your purpose. Life is hard and to keep pursuing the idea that you can continue to improve it, is not easy. Courage means understanding the obstacles and the discomfort and moving forward anyway. It means being okay with and learning from failure.
Application
It's got to have feet.
Principle and practice: We want to deliver not only new ideas but principles that can be appropriated and walked out. Everything we talk about must have a practical application for ourselves and our listeners.
Curiosity
Just Ask. Curiouser & Curiouser.
Curiosity is the conduit of growth – I mean think of all the things that little monkey learned from the man in the yellow hat, just by being curious. Curiosity keeps us out of judgment – by reminding us we don't know everything and questions generated by curiosity put us in an open place to be creative and receptive to new ideas.
Robyn White
Founder of Boss Yourself First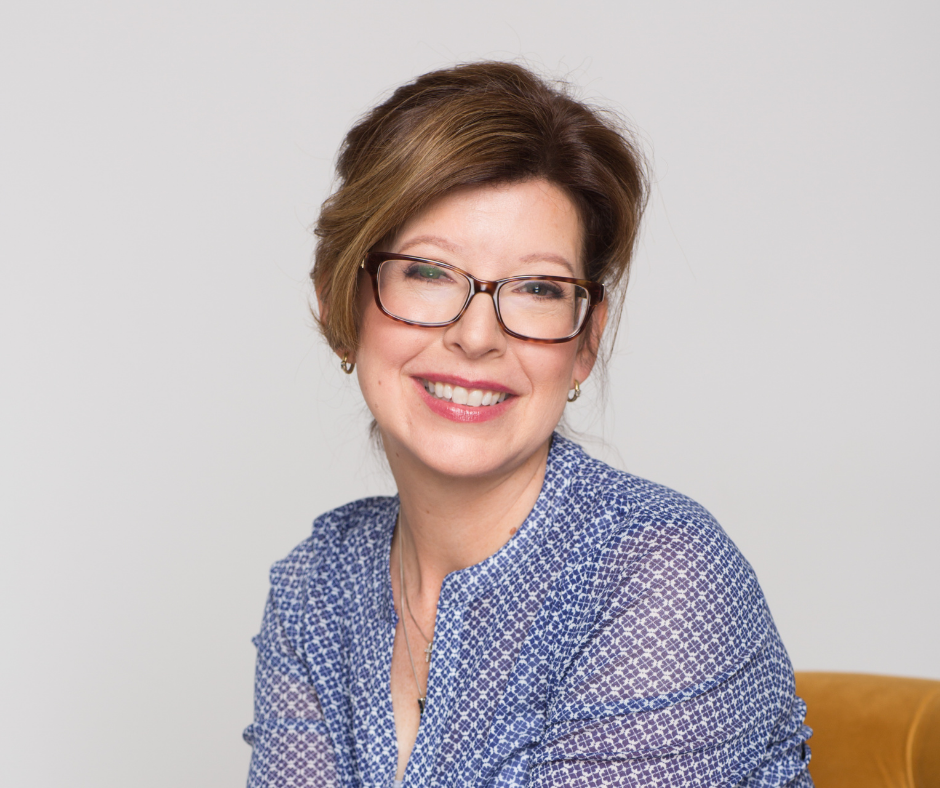 Robyn founded the BYF program in 2017 to address the need of bridging the self-leadership gap. Robyn is a degree in Psychology and is a Professional Certified Life Coach and Mastermind Facilitator. She works with individuals and teams to develop self-leadership skills that create authenticity and impact. Robyn has one husband (31 years together), three daughters, one son-in-law, and two grandsons, one cat, and two dogs. Outside of coaching, consulting, and podcasting, Robyn loves reading a good mystery, volunteering at church and in the community, and a great cup of tea. After living more of her life in Colorado than outside of it, she considers it her forever home and loves to spend time exploring the mountains, looking for her dream cabin. Unusual fact: She has an odd fondness for lamps and umbrellas.
I've worked with Robyn for years and have transformed by mindset and my results. I've learned how to leverage my strengths and lead myself and others more effectively.
Jill
Robyn is a master at working with teams. An immediate and valuable return on investment.
Jen